Structured Cabling Systems

We design and install high quality structured cabling systems to insure your network runs at maximum efficiency. We have an RCDD on staff and employ BICSI certified Technicians. Please contact us for all of your cabling needs including:
Fiber / Fiber Backbone / Fiber Splicing / Single-mode / Multimode / OTDR / OM1 / OM2 / OM3 / OM4 / OS1 / OS2
UTP / Cat6 / Cat6A / Cat5e / Cat3 / Multipair / Backbone / Riser / Plenum / non-plenum
Access Control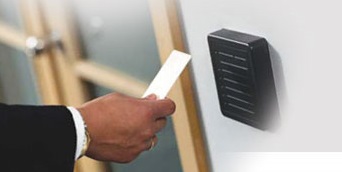 Building access control has become complex. Our network of access control engineers team can develop solutions to your needs which allows control of multiple buildings and provides instant database access to immediately change access privileges. We can retrofit solutions to existing door hardware or provide enhanced security at new buildings. We are happy to act as installation subcontractors for engineering firms or to work directly for companies and building owners.
DAS – Indoor Cell Phone Signal Enhancement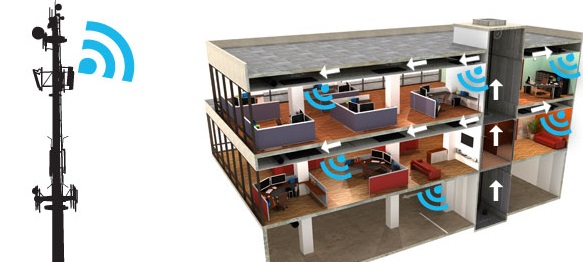 Our staff has been involved with DAS (Distributed Antenna System) installations in 100′s of buildings over the last five years from small offices to stadiums. There are few experts in this field and we are proud to have one on staff. Enhancing cell signal inside buildings is critical to life-safety, business development and employee retention. Please contact us for more information about solving problems with cellular reception in your building.
Public Safety Cpommunications – In-building Signal Enhancement
Insuring coverage for first responder radio signals is now part of the national fire code (NFPA 72). It is critical that radios work and keep working when first responders enter a building during a fire or other emergency. Please contact us for a survey of your public or private building to determine if public safety radios work inside your building.
Security Cameras and CCTV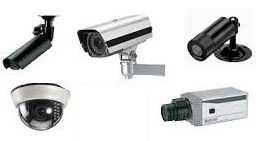 We live in the age of video. Cameras enhance security and protect companies and building owners against liability and lawsuits. High resolution camera systems have never been more affordable. Please contact us for a site survey and we will design a camera plan to meet your needs and budget.
WiFi
WiFi is much more complex than it used to be. When we moved from 802.11b/g/n to 802.11ac, speeds increased dramatically. However, to make these fantastic new wireless networks operate properly, the engineering and installation became much more complex. Uptime has the expertise to provide incredible speeds whiout compromising security. Please call us to schedule a meeting with a wireless engineer.
Sound Masking
As we fit ever more cubes into offices the noise level has risen dramatically. Sound masking insures conversations are private and allow everyone to concentrate. Sound masking systems broadcast imperceptible sound waves which break up backround noise and make the entire environment quieter. Our team can design and install a complete sound masking system for any building, large or small.
Passive Optical Networks – PON
PON is a technology which dramatically reduces the operating costs for computer networks while dramatically enhancing security and speed. As fiber optic experts we have long been involved in installing infrastructure to support PON and similar technologies. Through our strategic partnerships, we can now offer full design as well as installation. If you've ever dreamed of Fiber to the Desktop, Eliminating patch cords and Edge Switches, and a lightning fast network – give us a call.
Complete Division 27 and Division 28 Bids
For new construction projects, we are able to provide complete bids for all Division 27 and Division 28 specifications (with the exception of fire alarming). We are a Women Owned Business (WBE) and qualify to help contractors meet goals for MBE and WBE participation. Through our network of strategic partners we are able to cover all areas of the specifications including: Communications Cabling, Distributed Antenna Systems, Wireless Access, Nurse Call, Intercom, CCTV, Access Control, Security Cameras, Audio-Visual systems, Sound Enhancement, and more.